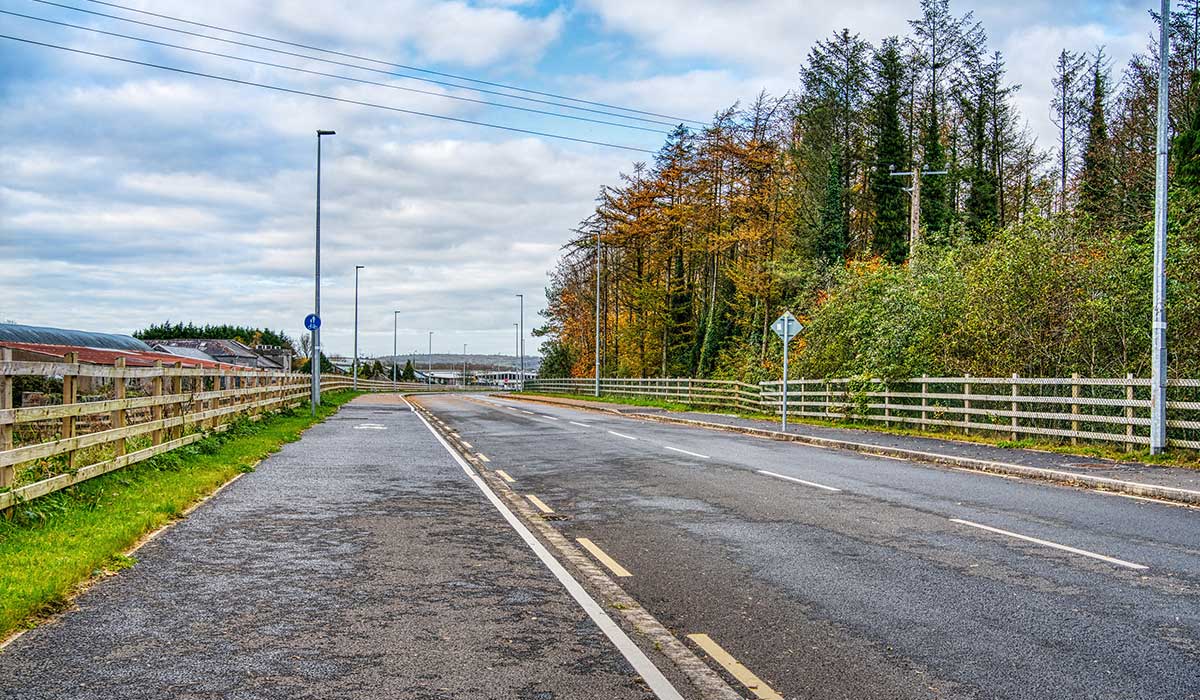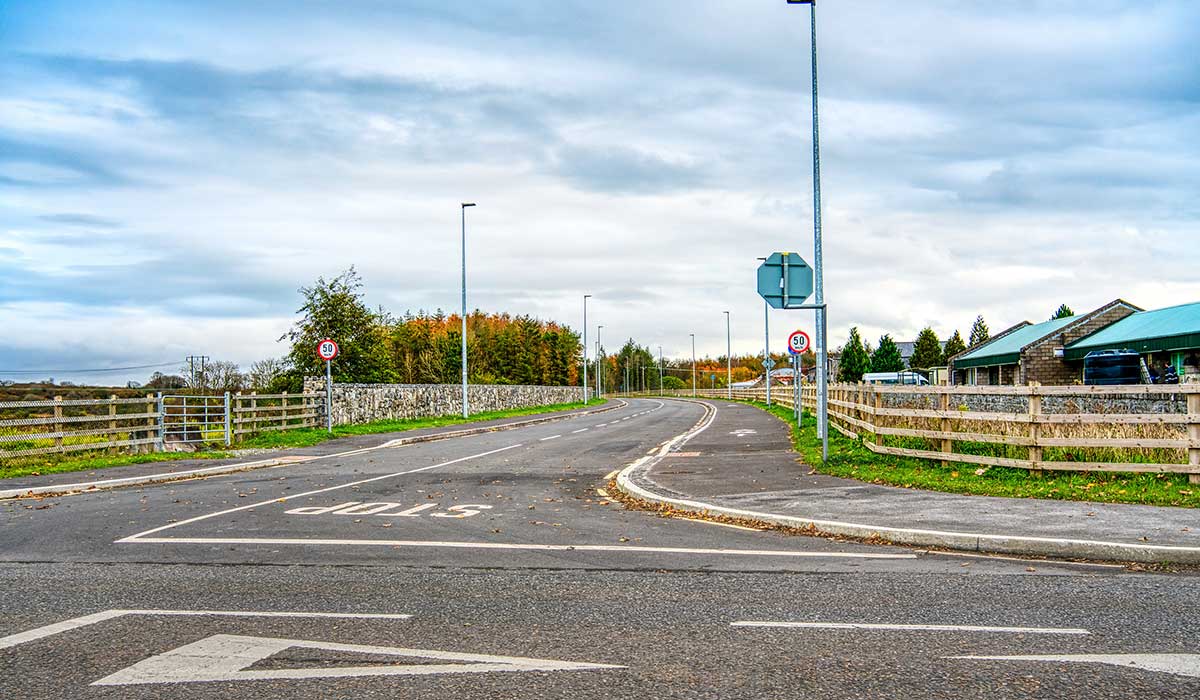 Cullaun-Sailing-Club-header
This project involved the completion of the Ennis Northern Inner Relief Road, Gort Road – in the town land of Dulick, Ennis. This represented the first phase of an overall plan to provide a link road between the Gort Road and the Tulla road (R352). The road is seen as being vital to the effectiveness and efficiency of Clare Technology Park – opening it up for further investment, expansion and job creation so that Ennis can continue to grow as a business centre.
The project was an extensive one, centred on the construction of 450 meters of roadway connecting to a 70-metre section of existing private road. Work included the construction of a junction with the R458, Gort Road, final carriageway overlay and provision of pedestrian and cycle facilities.
Jada Construction was responsible for all boundary treatments including stone wall construction, timber post and rail fence, and pedestrian barriers. We provided all public lighting and associated infrastructure, were responsible for signing and lining, and also implemented all landscaping and planting.
SHAPING THE FUTURE
Civil
How we're raising the bar in civil engineering and building infrastructure in Clare and Munster. Improving the way we all live, work and play.
DELIVERING DREAMS
Commercial
How we've used our expertise, experience and an uncompromising commitment to quality to help take local businesses to the next level.
CREATING HOMES
Residential
How we're helping local families fulfil their homeowner dreams.