We've Built Our Name on Better
"The best workmanship possible. Uncompromising high standards of finish, and a passion for finding better, smarter solutions with every build. This is the blueprint upon which Jada Construction was built: a commitment to excellence that has set us apart in the market and has seen us play a key role in changing the face of Irish building."
David McInerney – Jada Construction Director
Irish-owned and operated, Jada Construction was formed with the single-minded focus of introducing new standards of quality, professionalism and expertise to the Irish building industry. How? By simply delivering on our promises and doing what we do better, and best.
We've worked hard to hone our high standard of work, attention to detail and service levels – and today are recognised as Clare and Munster's premium, reliable and reputable construction company. We combine up-to-the-moment technologies, standards that go beyond certified levels and our own innovative internal systems that facilitate flow and efficiency. In this way, every Jada Construction project breaks new ground in quality standards… And assures our every client of a positive, value-added experience, from commencement to completion.
Who are Jada Construction?
Jada Construction was formed by David McInerney and Jason Griffin – both established names in the building industry.
They both bring different areas of expertise to the business. Together, they have more than 40 years of experience in Project Management, Site Management and Construction.
Today the company operates out of new offices in Fountain, Ennis, County Clare. The team comprises 40 full-time staff members, together with a bank of preferred sub-contractors – allowing the company to cost-effectively bring in the right expertise for every job, as required.
Jada Construction is committed to bringing to Ireland's mid-West a constantly developing and evolving quality building service. One that not only delivers to our customer's expectations – but exceeds them.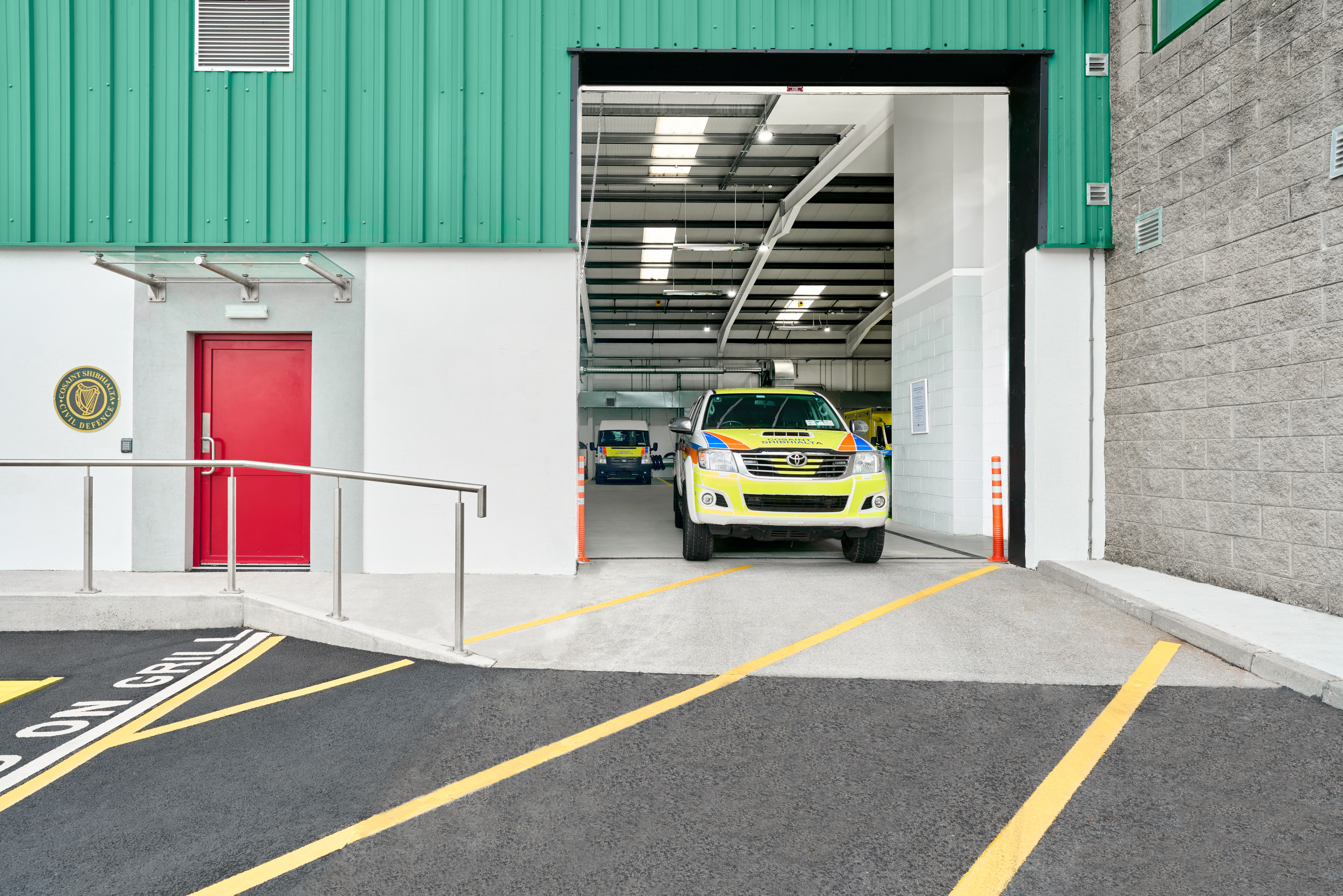 Quality
To ensure quality work, right down the line, we work to our own, specially-developed Quality Plan. This allows us to commit to important guarantees and assurances, and means total management of each process. Jada Construction team members operate consistently according to our quality standards and procedures.
Important aspects of our Quality Plan include:
Establishing an appropriate recording system, allowing for coordinated management, storing and securing of project information.
Coordination and control with other trades – including coordination and planning of jobs.
Procurement procedures – optimising ordering and minimising defects and delays.
Storage of materials and delivery requirements.
An Inspection and Verification Plan to manage the implementation of the project's deliverables.
Procedures for rectifying defective work.
Project completion, handover and close-out systems.
Efficiency Through System
We were an early adopter of the Assigned Certifier Policy, introduced in Ireland to regulate building quality.
All relevant information regarding your project is centralised – from materials used to environmental considerations and detailed specifications of each aspect of the job. It's all presented simply, with clarity, making it easy for the Assigned Certifier on your project to have essential information at hand and sign off on each aspect of the work.
Clarity and Communication
Key to quality delivery is open communication, clear feedback and honest conversations. On every project, we meet regularly with clients – keeping them informed, every step of the way.
Of course, this ethic mirrors the way we run our business internally. Our machine is streamlined and well-oiled – with regular monthly group meetings and ongoing project discussions. We are also constantly looking to improve at what we do. It's about questioning, analysing, asking questions – so open discussions, brainstorming and planning sessions are a priority for us.
Safety
We have our own Safety Policy, and a full safety framework is applied to every Jada Construction job – ensuring optimum safety and peace of mind throughout the project. Our framework drills down to the smallest risk- management detail - from training required and site risk control, to First Aid procedure and emergency evacuation.
We employ our own Safety Officer to monitor and check each site, and ensure that all work complies with health and safety acts and regulations. We audit and update our safety management system annually, while we also produce site-specific safety statements for each individual project and its unique needs.
All our workmanship is fully certified and registered with CIF (Construction Industry Federation) and CIRI (Construction Industry Register of Ireland).
Integrity and Reliability
It's simple. We do what we say and we say what we do. Not a complex business principle – but it's done a lot to change the building landscape, for the better.
People
Jada Construction people love what they do. Loyal and committed, they've travelled the journey with us – and have made our respectful and rewarding culture their home. There are always opportunities for growth within the company, which fosters an inclusive, people-first approach.
Community
We're honoured to help build the communities we call home – so we like to give back. We are very involved in sponsorships that impact directly on our local areas and associations, and officially sponsor the West Clare Running Track, Ennis Rugby Club and the Kilnamona Hurling Club.
Firstly, I wanted to say a massive thank you to you and your team for a brilliant job and for making the deadline as agreed. No mean feat and everyone was a pleasure to deal even under a lot of pressure with which Tess Stanford - Tess Stanford Interior Design
We would extend our gratitude to Jada Construction for all your efforts during the tendering and construction stages of this project. I can say that we are very pleased with the quality of your work and organisation along with your openness in our dealings.Michael Corey - Executive Civil / Architectural Technician, Clare County Council