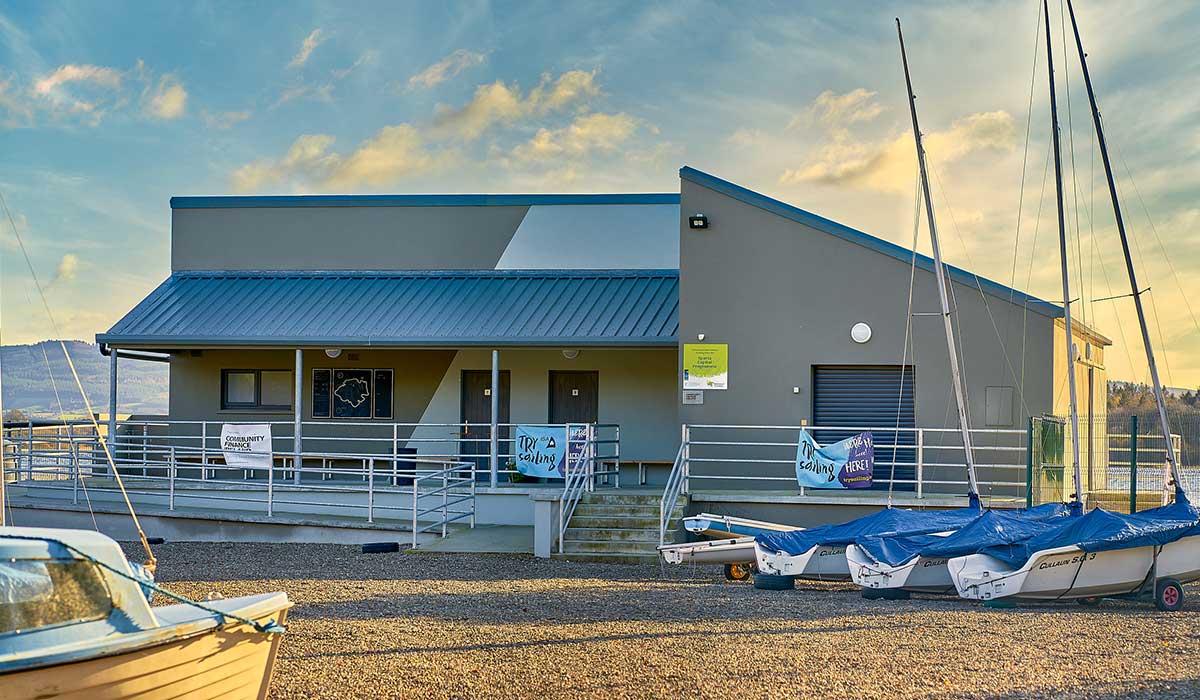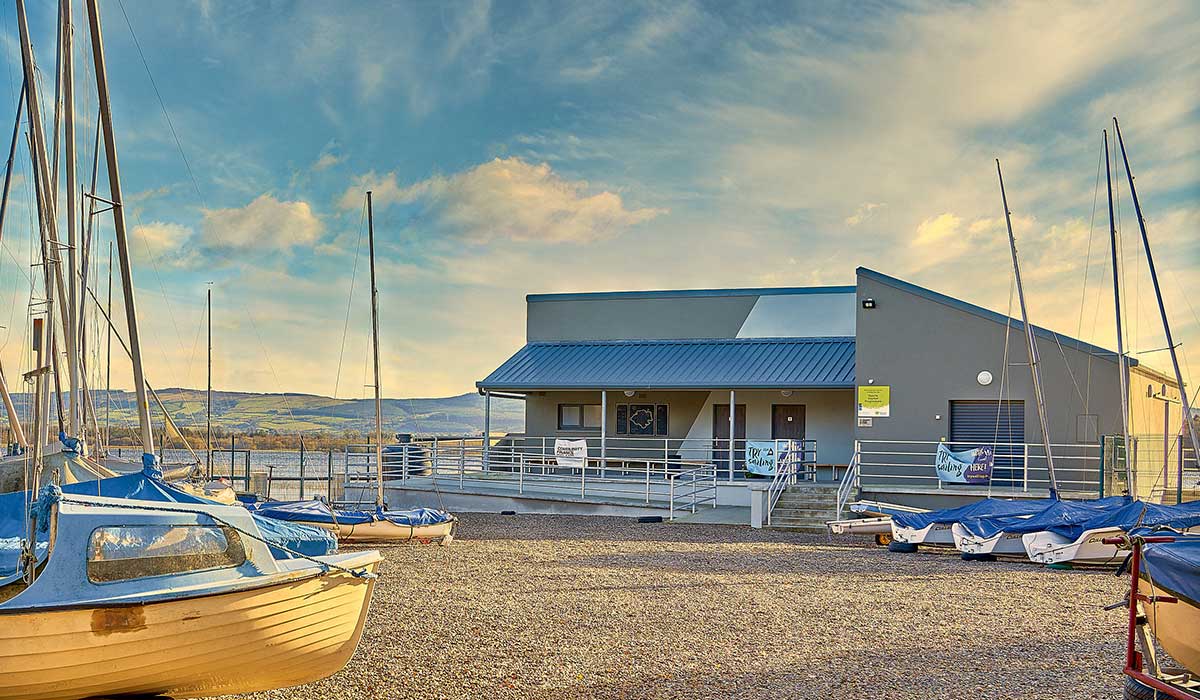 corofin-social-housing-header
corofin-social-housing-header - copy - copy
Cullaun Sailing Club Limited
Based in east Clare between Tulla and Kilkishen, the Cullaun Sailing Club is a small dinghy sailing club, and for 40 years has been home to a mixed fleet of Wayfarer, Enterprise and GP14 sailing boats. For the last few years, the Club had been making use of a portacabin for its club house – but active fundraising by members and a sports capital grant from the Clare Local Development Company meant it was possible for the Club to finally invest in a new home, comprising a meeting room, two changing rooms, toilets and a workshop.
Once the site was cleared and prepared, a single-storey club house was constructed and fully fitted-out. Site works provided included a viewing area, a wheel-chair access ramp, effluent storage, water harvesting arrangements, guardrails and drainage system.
As part of the project, two storage containers were relocated, together with the removal and disposal of the existing portacabin.
SHAPING THE FUTURE
Civil
How we're raising the bar in civil engineering and building infrastructure in Clare and Munster. Improving the way we all live, work and play.
DELIVERING DREAMS
Commercial
How we've used our expertise, experience and an uncompromising commitment to quality to help take local businesses to the next level.
CREATING HOMES
Residential
How we're helping local families fulfil their homeowner dreams.