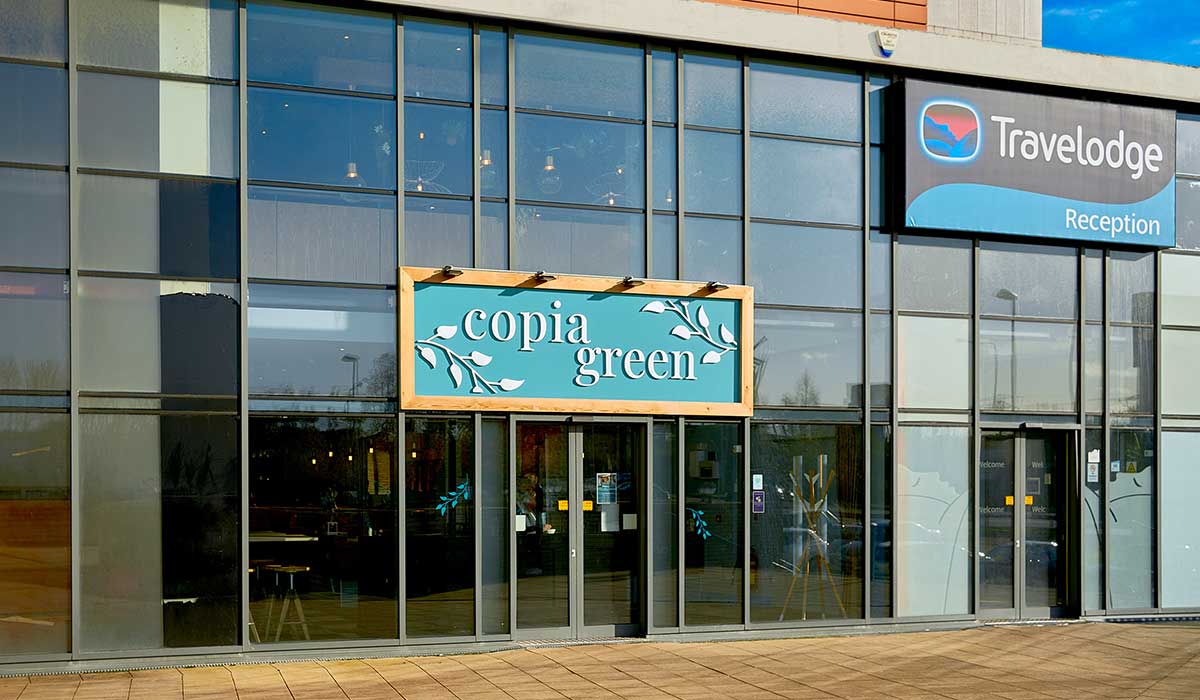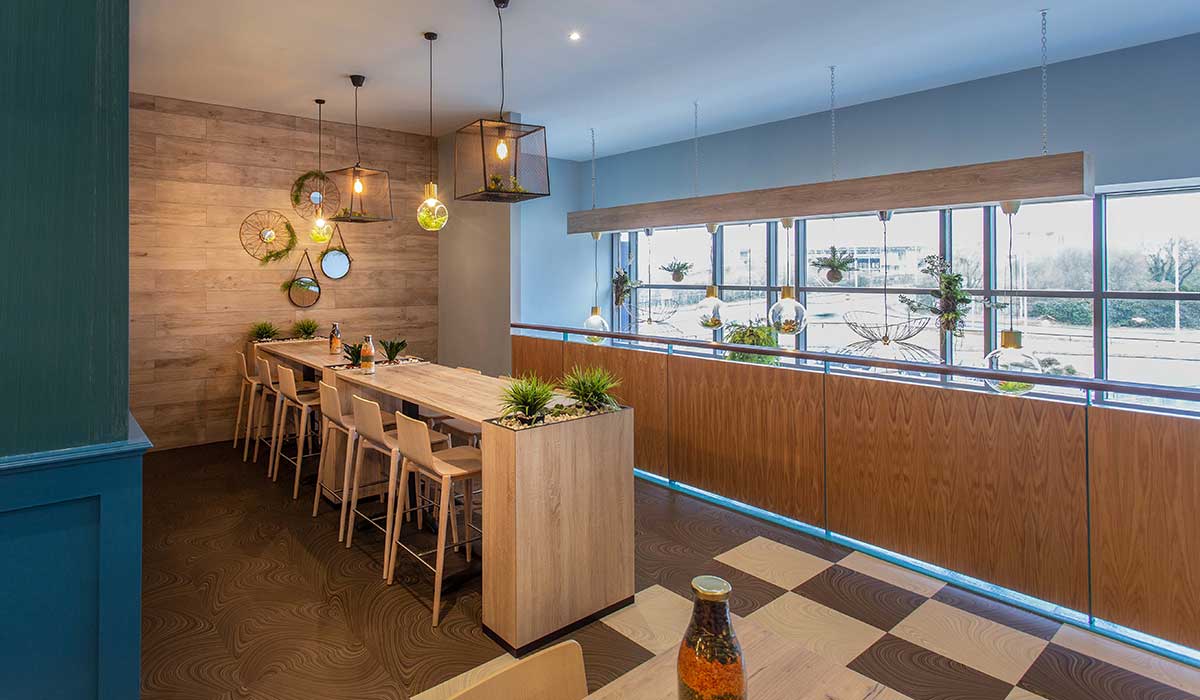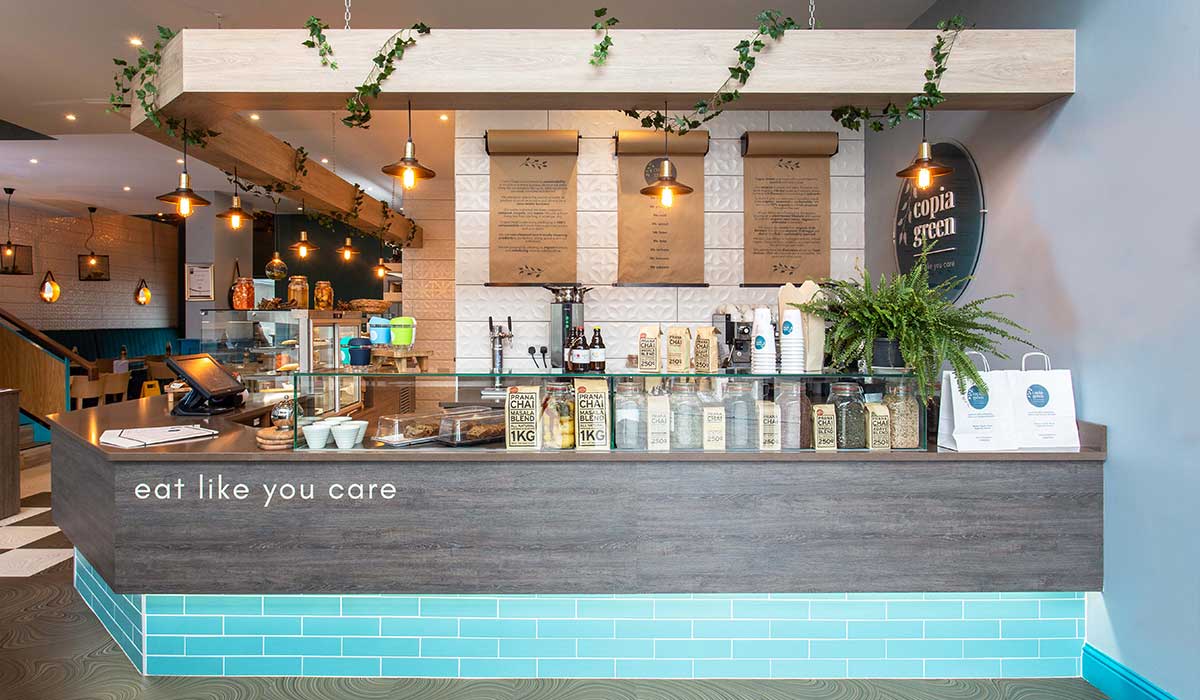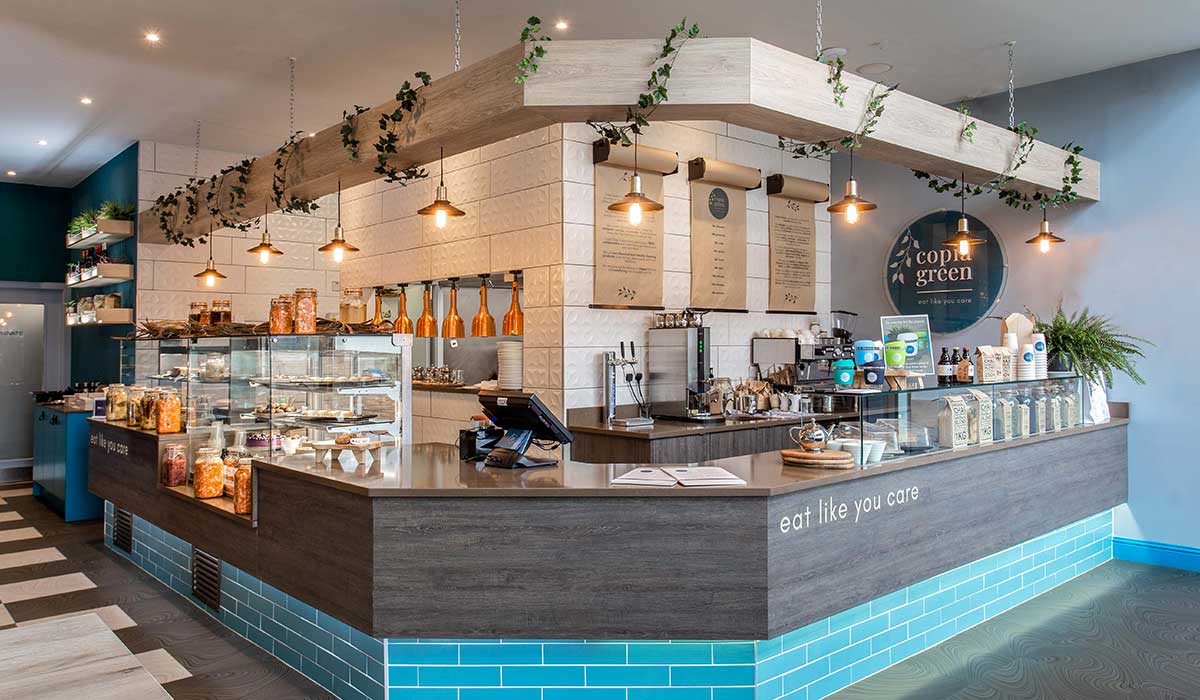 Cullaun-Sailing-Club-header - copy
Cullaun-Sailing-Club-header
Cullaun-Sailing-Club-header - copy - copy
Located on the ground floor level of the Travel Lodge, Dublin Road, Limerick, Copia Green is an innovative new health-driven and flavour-focused eatery. Designed by Tess Stanford of Tess Stanford Interior Design for Masterchef, the new venture supports the health and well-being of its customers by offering nutrient-rich foods, and is committed to sustainability and the backing of local suppliers.
Jada Construction were commissioned to carry out the full retrofit of the entire first floor, bringing it in line with the exciting new design.
Our work involved a complete interior upgrade together with the addition of new a lighting system, walling, boards, furniture and audio system. We also upgraded CCTV and alarms. The total project time, from takeover to handover, was three weeks.
SHAPING THE FUTURE
Civil
How we're raising the bar in civil engineering and building infrastructure in Clare and Munster. Improving the way we all live, work and play.
DELIVERING DREAMS
Commercial
How we've used our expertise, experience and an uncompromising commitment to quality to help take local businesses to the next level.
CREATING HOMES
Residential
How we're helping local families fulfil their homeowner dreams.