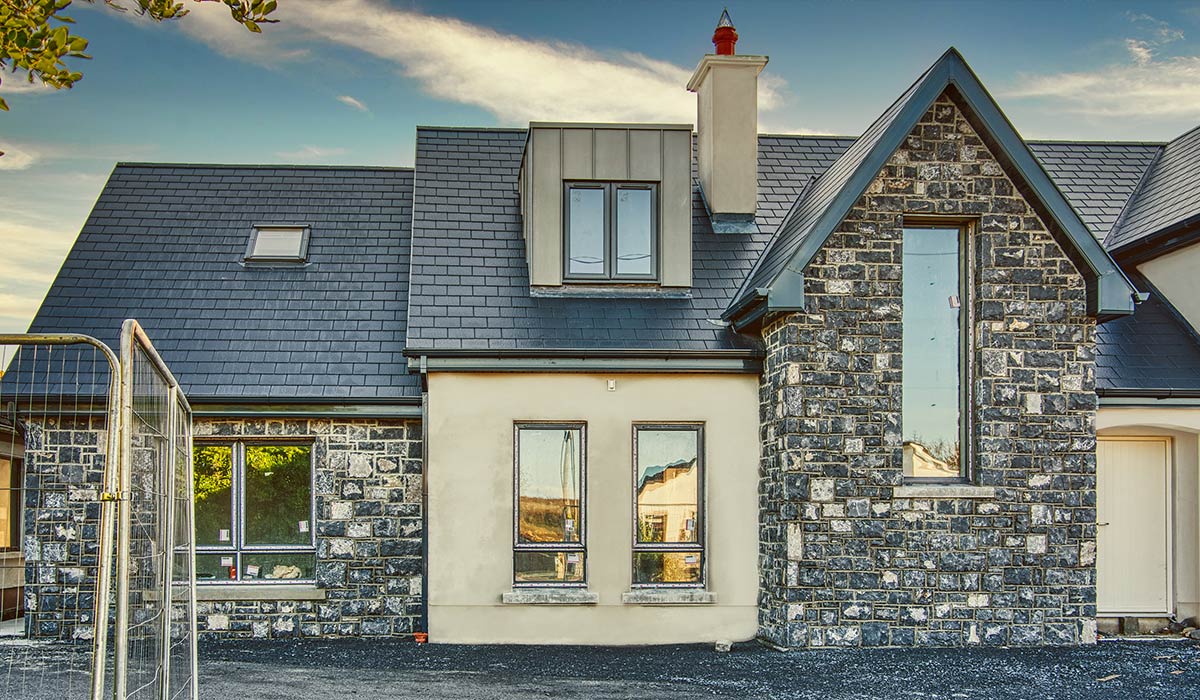 Cullaun-Sailing-Club-header
Jada Construction were commissioned for the build of a new 3500 sq/ft high-end private house in Ennis, Co. Clare.
The 12-month project involved site development works – comprising the creation of a raft foundation, new drainage, landscaping, development of access roads, parking and boundary works.
The house is a typical masonry construction – with insulated slabs and pumped cavities. The roof was cut and installed by registered and certified carpenters and all external walls were plastered. The mechanical and electrical system works were carried out by Jada Mechanical Electrical Services.
SHAPING THE FUTURE
Civil
How we're raising the bar in civil engineering and building infrastructure in Clare and Munster. Improving the way we all live, work and play.
DELIVERING DREAMS
Commercial
How we've used our expertise, experience and an uncompromising commitment to quality to help take local businesses to the next level.
CREATING HOMES
Residential
How we're helping local families fulfil their homeowner dreams and upgrade their properties from good to great.